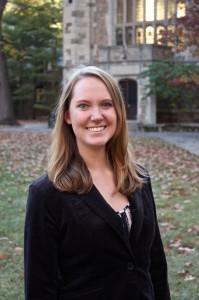 Have you already started a business, but are wondering how to go about changing the name? Here are five different ways you could go about making this change:
1. File a name change amendment
Filing a name change amendment with the Secretary of State is one way to change the name of your business completely. This will make it so that the old name is no longer associated with your business. But remember, it's important to make sure that your new name is available for use in your state. Here's an example for a fictional "Liz O'Connor," who runs an environmental consulting business: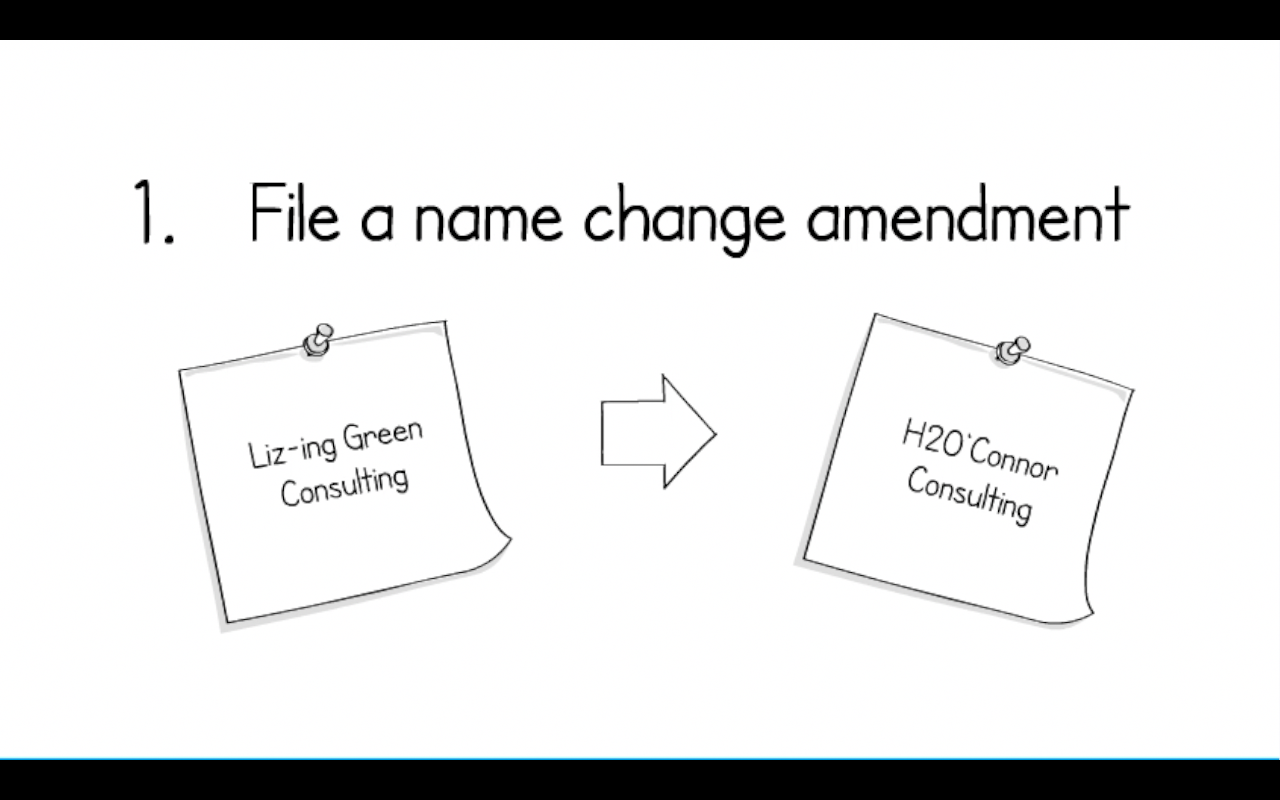 2. File a DBA
This stands for "Doing Business As." Though this option is not limited to them, it is useful for sole proprietorships. As a sole proprietor of a company, your name and your business name are legally the same (and the same is true for general partnerships). For example, for Liz O'Connor the environmental consultant, her business name would be "Liz O'Connor, Environmental Consultant" before filing a DBA. Filing a DBA allows you to transact business under the DBA name (such as H2O'Connor Consulting) instead of your personal name. This can also be done merely to make a business name more simple and/or recognizable, instead of having to use the formal name for the company.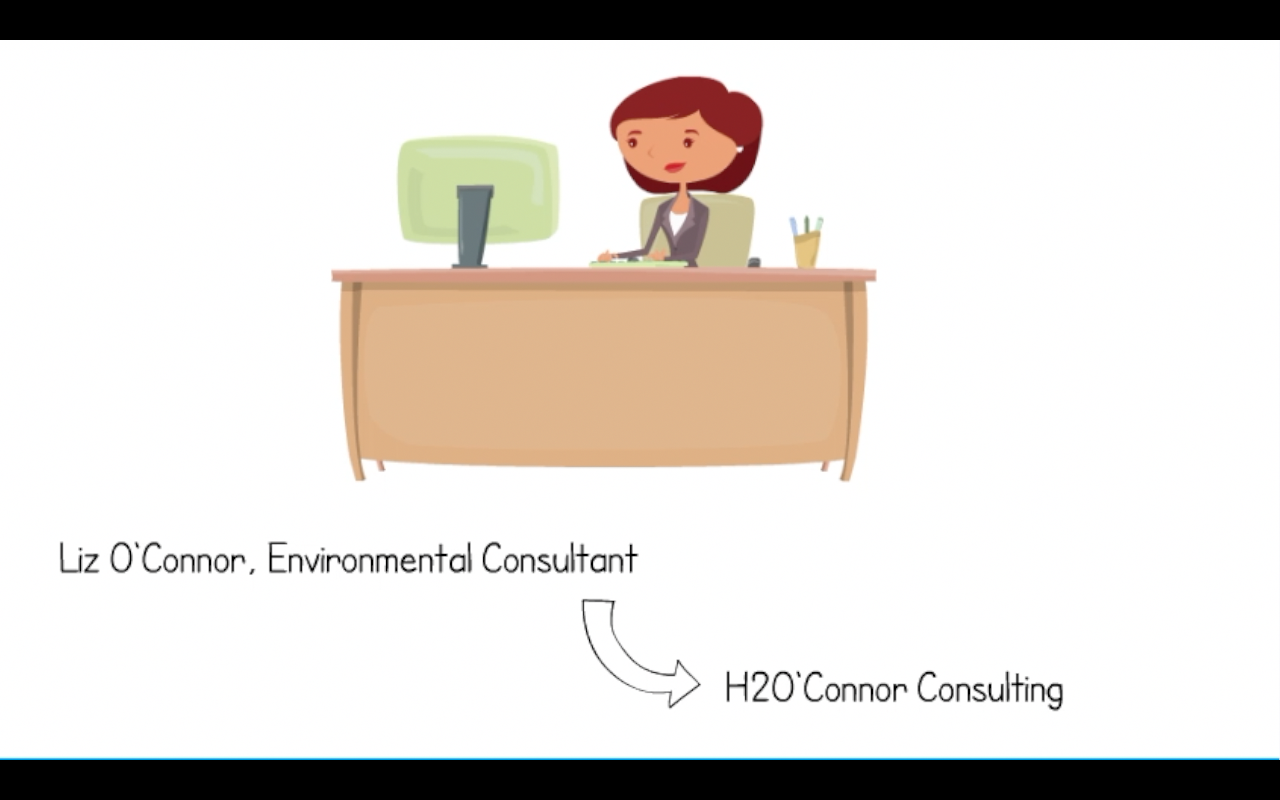 3. Register a trademark
Registering a trademark for a logo, phrase, or word for your company allows you to use that logo or words to build the identity of your business. While the actual business name is not changed by trademarking, people will recognize your business by its different words or symbols. For instance, anyone is able to see the word "Nike," the words "Just Do It," or the Nike swoosh logo, and know exactly what brand it is. Registering a trademark also has the added benefit of securing a name, logo, or phrase on a national level.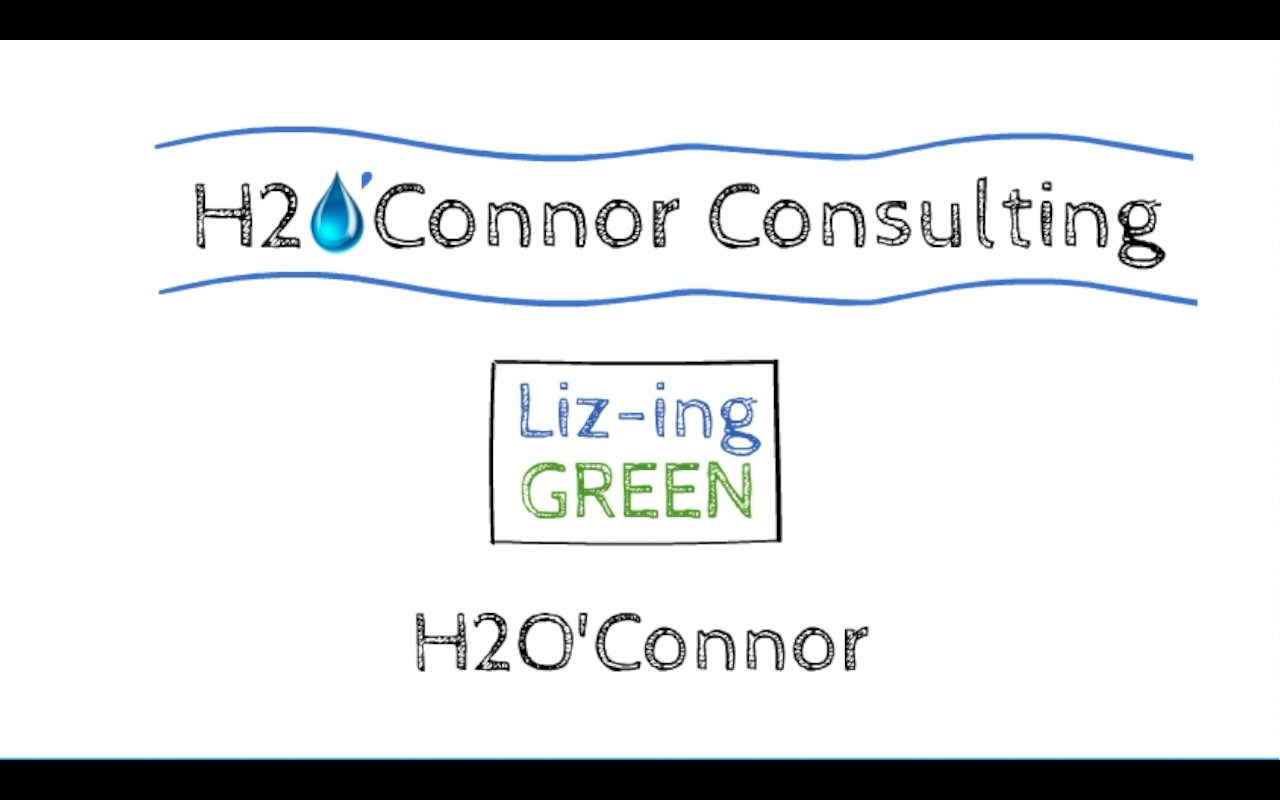 4. Create a subsidiary company
If you would like to keep the name of your business, but want to add on a separate service or product under a different name, another route you could take is creating a subsidiary or "daughter" company. A subsidiary, though owned by the parent company, operates as a separate entity with its own liability and bylaws. For instance, if Liz O'Connor also wanted to provide solar panel installation for clients, she could create a solar panel installation subsidiary while still maintaining her environmental consulting business.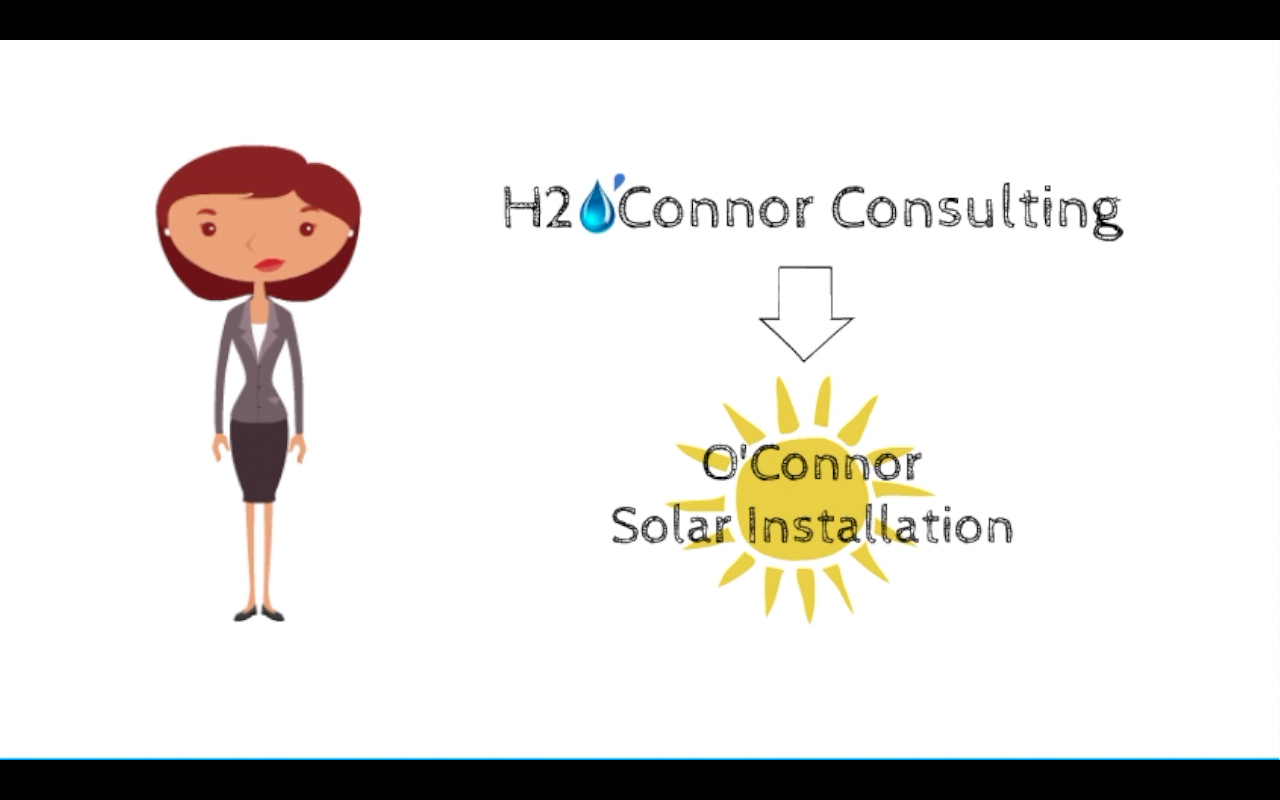 5. Form a separate corporation or LLC
Lastly, if the reason you are looking to change your business name is because you are offering a completely different product or service, another option is to form a separate corporation or LLC. This means starting fresh and creating something completely new.
Direct Incorporation can help with all of these name change options—if you're interested, visit directincorporation.com or call 1-877-281-6496 to learn more.