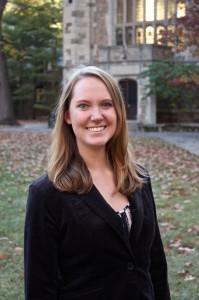 If you're planning on incorporating your business early next year, now is the time to make sure that you have things ready (or almost ready) to go. Here's a list of some of the items that are very important in your next three months of preparation:
Solidify your idea
First, make sure that this is really the business you want to start. Make some tweaks if you need to—it's not too late to change things. Importantly, make sure that this job is something you're still going to want to be doing for years to come.
Research your competition
It's important to know what's already out there, and how you can make your business better. It's pretty difficult to come up with a 100% original business idea, so you should be able to find others who are doing something similar. Researching these businesses (especially those that are successful) is a great way to make sure you start off with a better grip on what you're getting into.
Make sure the name is available
This is a super important step for two reasons. First, you don't want to be guilty of trademark infringement, which has the potential to ruin a business. Second, you don't want to spend months figuring out how to market your new name, including designing a logo, only to figure out that someone else has already claimed the name and your creative energy has been wasted.
Survey your target market
It makes sense for you to think that your business idea is awesome; you came up with it and you find value in the goods or service you want to provide. However, not everyone thinks like you, so if you want your business to be marketable, make sure that you get feedback from the kind of people you'd be targeting. If there's an overwhelming negative response toward part of your plan, it probably doesn't mean that just the people in your sample feel this way. Take their feedback seriously—it's okay for your original plan to not be perfect.
Find your tax and legal advice
Getting both tax and legal advice is a good idea for anyone who hasn't started a business before. Using an accountant or QuickBooks will ensure that you haven't missed anything financially, and an attorney or other legal service will give you peace of mind that you're not defying any regulations.
Network
According to a 2014 Philadelphia survey, 85% of small business owners get customers through word of mouth. It's imperative that you establish a network of people with some interest in your business or who will also be willing and able to spread the word about it. This is a time where social media plays a huge role. Make sure that your target market knows what's coming for them far in advance, and get them excited for it!
Get excited
And of course, you should be excited too! Starting a business is no small feat. Be proud of yourself for getting this far, and start out your journey with optimism for your future accomplishments.