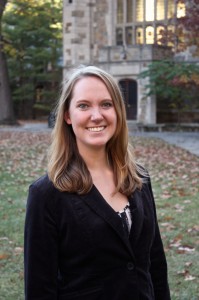 Direct Incorporation might be your one-stop shop for incorporating your business, but what has to happen before you give us a call? There are a few steps to take before you decide to make that final leap and start the incorporation process:
1. Make sure you're choosing something you love
As Real Estate Investor Brandon Turner says, "Don't start something you won't want to do in five years. Because if you are successful, you'll still be doing this in five years." That's pretty self-explanatory. If you're doing something you hate, it's going to make you apathetic about the success of your business, and make every challenge that much harder to overcome.
2. Pick your business partner(s) if necessary
Unless you're planning on operating solo (and there's nothing wrong with that), make sure you find the right person or people to partner with for your business. You're going to be working with them every day, and if you don't mesh well, it could not only make your workweek worse, but your business worse as well.
3. Learn as much as possible
Creating a company takes a bit of research. It doesn't matter if you don't know anything about starting a business, because in this Information Age we live in, there are literally thousands of ways you can teach yourself. The book Crossing the Chasm by Geoffrey A. Moore has been referred to as "the bible for entrepreneurial marketing," and there are some awesome online training tools for learning the necessary skills to start a business.
4. Choose a business location
Unless your business will be hosted completely online, finding a place to set up is not something to be taken lightly. It's important to consider the marketability of your product in that location, the local competition, the potential for employees, the safety and the zoning regulations of the area, and the tax options around you. Some entrepreneurs choose to incorporate in Delaware because of its low incorporation and franchise fees; there's also Nevada because it has no profit tax, personal income tax, or franchise tax. But there are many things to consider when deciding whether you want to incorporate out of state or not.
5. Start marketing
You want people to know about your business as soon as possible, or you'll be spending valuable time waiting for people to find out about your business when you could be earning revenue. Starting out with social media sites is a fantastic way to spread brand awareness—and don't be afraid to ask friends and family to share your page. The worst case scenario is they'll say no, but the best case scenario is an exponential increase in followers and potential clients. It's important that you make yourself super available to your new Facebook/Twitter/Instagram "friends" (and you really should treat them as friends, because building relationships is essential for a small business), by responding frequently and personally to any questions they might have.
6. Get financing
Obviously, your business can't function without some startup capital. You can get this in a plethora of ways: small business loans, startup incubators, crowdfunding campaigns, and more. Figure out the best way to fund your business, so that you'll be ready to incorporate.
Once you've taken these steps, we'll be able to help you with everything else, from deciding which type of corporation to set up, to trademarking, to website and logo design. You can get started by visiting directincorporation.com or calling 1-877-281-6496 today.